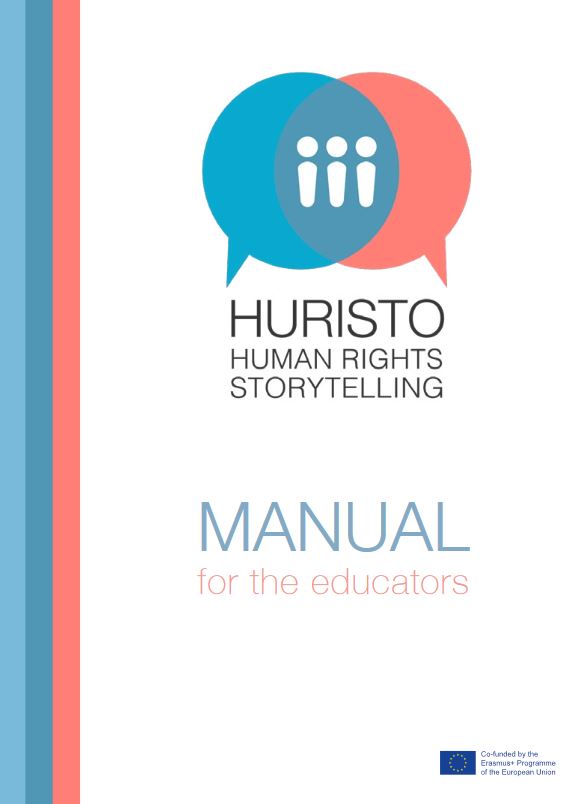 15 Nov

Human Rights Storytelling (HURISTO) Methodology

15 Nov, 2018

Huristo project developed a methodology about awareness and advocacy about the European Human Rights Charter as a part of global citizenship education with low skilled adult learners (refugees and migrants living in the city and natives living in rural places). This methodology is based on digital storytelling: participants work on personal narratives illustrating different topics of the charter.

The main result for the adult learners are increased digital skills, reading and writing skills, awareness about the Human Rights Charter and European citizenship. The work on the Charter and the personal narratives also improve participants' analytic media literacy, interpersonal and intercultural skills, but also core skills for employability, such as teamwork, problem solving, learning to learn and communication. Additionally, the adult trainers who are involved increase their teaching skills using digital media and the methodology of digital storytelling in particular.
In the HURISTO project trainers start with the stories of the participants, and afterwards the stories are linked to articles of the Charter. To do so, the methodology is using two concepts:
1) PHOTOLANGUAGE SET: a set of 30 flashcards for students with photos that illustrate the European Charter of Human Rights. They have been created as a tool to start up conversations about human rights in Europe and the situations in which these rights may be at risk. Based on these discussions and the sharing of stories, each participant chooses one photo out of the flashcards, as a starting point for a digital story. The HURISTO Photolanguage set for educators contains guidelines for educators who want to use it in a human rights digital storytelling workshop with adult learners.
2) STORY CIRCLES: in different rounds participants share their stories with the group and develop them together into short stories for their film.