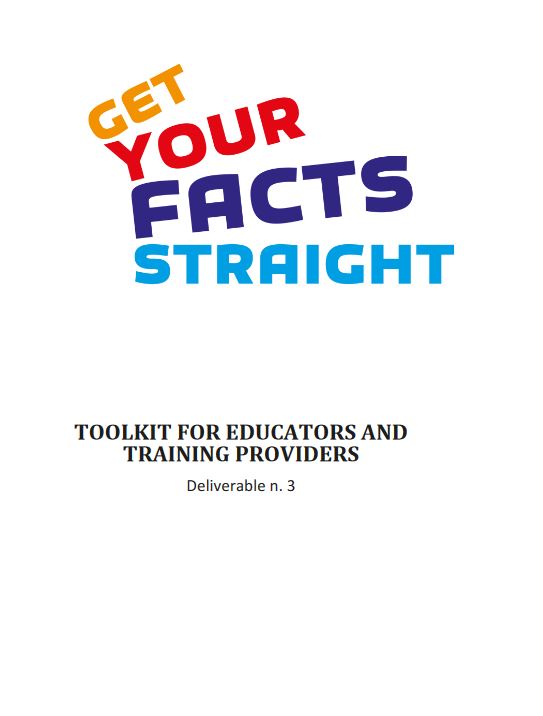 20 Oct

Get Your Facts Straight! (Media Literacy) Toolkit for Educators and Training Providers

20 Oct, 2020

The Get Your Facts Straight! project partners have developed a 10-hour media literacy training course on disinformation in social media for 14-16 year olds and their parents and grand parents. The course can be implemented both in schools, as well as in non-formal educational settings such as youth clubs, libraries, NGOs.

The training course consists of 3 modules and a final assignment:
Module 1: What is disinformation?
Module 2: How social media make money and why disinformation and propaganda are vastly present on social media
Module 3: How to recognize and react to disinformation
The partnership has prepared a Training Toolkit to support educators and training providers in the implementation of the training course.
The Toolkit contains:
training outline with detailed description of modules, sessions, and expected learning outcomes
adopted methodology
list of open educational resources (OERs) that project partners used in the piloting of the training course
Training Toolkit is available in English, Bulgarian, Catalan, Croatian, German, Italian,  Latvian, Romanian and Spanish languages.