23 Sep

Philippine telecentre wins "Train the Most Women" contest

23 Sep, 2012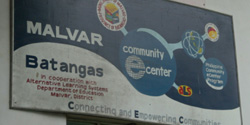 Malvar Community eCenter (CeC), a telecentre based in Batangas, Philippines, has been declared the winner of the "Train the Most Women" contest organized by Telecentre.org Foundation (TCF) and the International Telecommunication Union (ITU) to support their joint Telecentre Women: Digital Literacy Campaign.
The contest was open to all telecentres conducting digital literacy training for women from April 7, 2011 to September 1, 2012. A total of 221 organizations and telecentres from 65 countries participated in the contest, submitting verifiable reports of the digital literacy training for women they conducted during the contest period.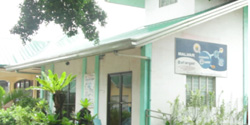 TCF tallied and verified the reports, which showed that Malvar Community e-Center had trained the most women. ITU will now award the Malvar Community eCenter 15.000 Swiss Francs worth of ICT equipment for its telecentre.
Malvar CeC, was able to train a total of 528 women in basic digital literacy courses during the contest period. Of the total, a vast majority (316 or 60%) admitted that the training was their first introduction to the Internet. Trainees came from all walks of life – from students to public & private sector employees, to the unemployed, to retired senior citizens.