06 Jan

National network meeting of Spanish telecentres in Granada, Spain

06 Jan, 2012
Next Wednesday January 11th, the Spanish Telecentre Network Community Association is organizing its 10th national gathering of telecentre networks in Granada.
The gathering is organized as part of a large three-day technology event at Granada's Congress centre named "Más Digital", which also englobes the regional gathering of Guadalinfo's telecentre operatorsand the 7th edition of the Open Source World Conference.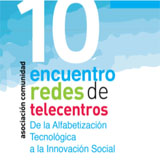 On January 11th, the national gathering of telecentre networks will comment the latest European statistics on the Information Society which reveal a gap between the results for Spain and the European average, indicating Spain's missed opportunities for socio-economic development, digital inclusion, access to employment, enhancing SME's and for improving the daily life of its citizens.
Central in this discussion will be the new role of Telecentres for enhancing people's "soft skills" in a new technology context that requires new ways of listening, new methodologies, new ways of doing business and new places for creation & innovation, and for the optimisation of knowledge and for the incubation of new jobs.
» view the program (in Spanish)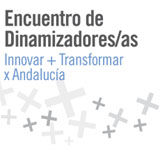 During 12-13 of January the regional telecentre operators gathering will take place, with very promising speakers like technology pioneer Nicholas Negroponte, telecentre.org's Chief Executive Miguel Raimilla, top researcher Cristóbal Cobo and web 2.0 artist Carlos Jean.
During several round tables, meeting points, practical workshops and at Gualdalinfo's Hub, telecentre workers, entrepreneurs and innovators will have the possibility to connect & discuss face-to-face.
The whole event will be broadcasted live throug streaming and twitter hashtags will be #masdigital and #ed12.