23 Jan

ICT Development Bulgaria Association (ICTD BG)

23 Jan, 2012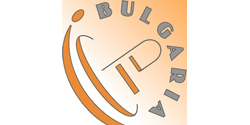 ICT Development Association Bulgaria (ICTD BG) is a non-profit public benefit organization focusing on implementing research and initiatives in the field of improving citizen access to ICTs and competitive solutions, as well as raising the professional competencies of citizens through accumulation and dissemination of innovative applications and ICT-based educational content to different target groups.
The organizations employs the participation of professionals in the fields of program management, education, innovation and research and has significant experience and expertise in the elaboration, realization and distribution of digitally-enhanced training tools and programs that foster the adaptability of adult workers to the conditions of the market.
ICTD Bulgaria works closely with ECDL Bulgaria in providing testing and ECDL certifications in the area of ICT skills, operates a licensed testing centre and has established viable partnerships with the Laboratory of Telematics at the Bulgarian Academy of Sciences and the Bulgarian Library and Information Association (BLIA).