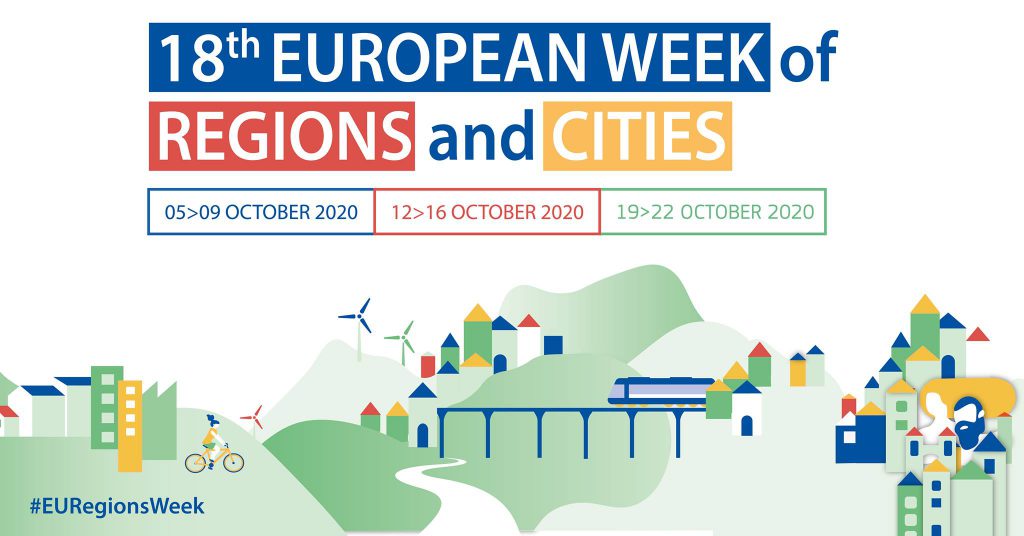 26 Oct

Get Your Facts Straight! project presented at the European Week of Regions and Cities 2020

26 Oct, 2020

The 18th edition of the annual European Week of Regions and Cities took place online over the three weeks in October, with 70 unique online workshops exploring different aspects of empowering citizens. This theme marked the start of the three-week event, during which EU decision-makers, civil society and administrations around Europe meet to discuss current challenges facing European democracy and to celebrate municipalities and regions in their ability to invest in growth and uphold good administration.
ALL DIGITAL had the pleasure of participating in the No Lockdown for e-Democracy #EURegionsWeek workshop organized by DG JUST in cooperation with EACEA. The session aimed to contribute to the conversation about the promises and challenges of e-democracy during the COVID-19 response and highlighting some e-democracy best practices of EU funded projects.
Get Your Facts Straight! project was recognized as one of them, and our project officer Borut Cink presented the project and highlighted the project's results and lesson learned.
After the introductory part, invited speakers discussed the lessons learned from the COVID-19 pandemic and how we should adapt our digital democracy policies and practices to make our democracies more resilient in times of crisis.
As outlined during the workshop, there are many examples of democratic innovation, which rely predominantly on online collaboration. Methods such as crowdsourcing have been used to tap into the wisdom of the crowd on issues ranging from climate policies to how a city's budget should be spent. These types of participatory initiatives boost the efficiency of our democratic societies, especially since collecting wide citizen input would be nearly impossible to do offline. There is, however, as Borut pointed out, a need to take into consideration the challenge of a digital divide. The latest Digital Economy and Society Index DESI showed that 42% of EU citizens are not fully equipped to navigate the digital world. To effectively foster inclusion and democratic engagement, there must be further promotion of and investment in digital skills development, including a strong emphasis on media literacy programmes for citizens at a regional, national and European level.
The panel concluded with the notion that for e-participation to be truly meaningful, we must ensure that citizens' input has a tangible impact and that this impact is communicated back to them.
You can watch the full workshop here.