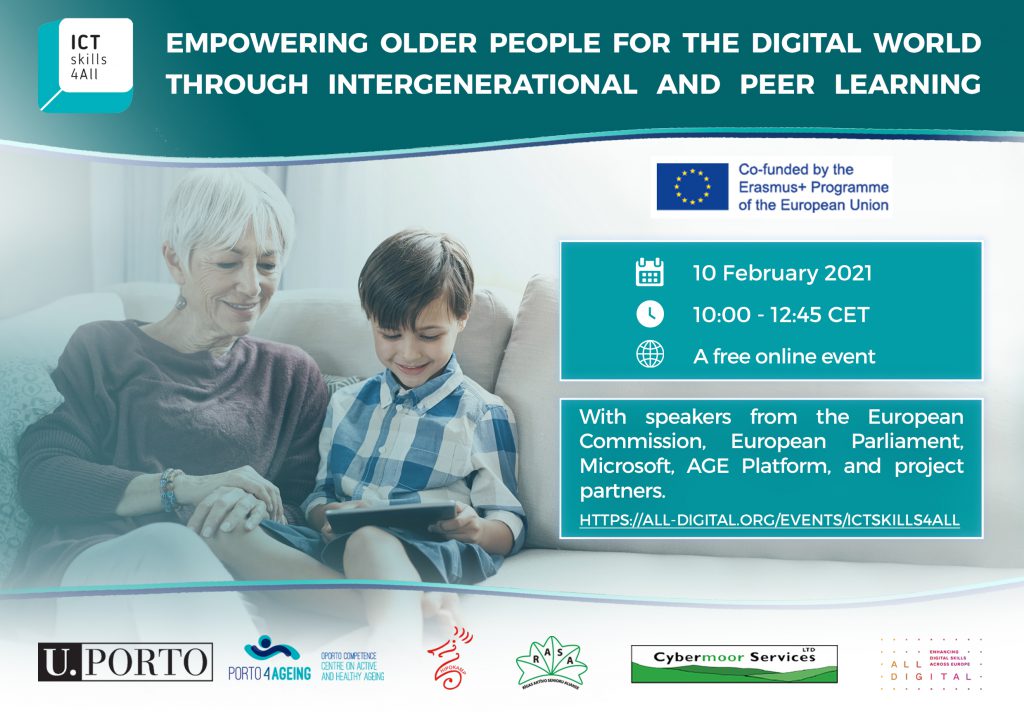 22 Dec

Empowering older people for the digital world through intergenerational and peer learning

22 Dec, 2020

About the ICTSkills4ALL project

ICTskills4All is coordinated by the University of Porto and involves a total of 5 partners from 5 countries (Portugal, Poland, Latvia, UK, and Belgium). The aim of the project is to develop and pilot an intergenerational and peer-to-peer ICT Learning Programme to improve confidence, digital skills and online safety of older people with no or basic digital skills in four of the project countries.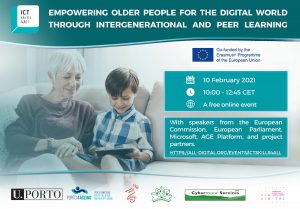 About the Event

With an increasing aging population, older people are a significantly important segment of society who cannot be left behind. And within the older demographic, the very old are growing fastest. However, almost all digital technology consumer products and services are designed, produced and exclusively marketed by and for younger people. In parallel with this disconnect, older people are already most likely to be victims of cybercrime, with the greatest losses. Policymakers must consider this with the technology industry and build education frameworks to support older peoples' adoption of technology.
The economic impact of digitally excluding older people is very hard to measure, but not only must older people be protected and empowered by technology, they must be a key part of the digital world of the future. If this is not addressed, in future older people will be less independent, less creative, contribute less economically (further fuelling the pension crisis), be more isolated and more disconnected.
The event will discuss the ICTSkills4All project, its approach and findings, as well as hear from older people themselves. It will include the perspectives of politicians and policy makers, the sector representing older people and industry to consider how lessons and policy recommendations for older people can be adopted.
Read the overview of the event, with presentations and recording
PROGRAMME
10:00    Welcome. Prof. Achilles Kameas, Chair of the Board, ALL DIGITAL
 10:10 Panel debate. Boosting digital inclusion of older people during and after the pandemic: Which strategies for the future?
Moderator: Ian Clifford
This enriching panel discussion will bring together high-level speakers from the European Institutions and key stakeholders working in the field of digital inclusion to share their insights on how to better include older people in our digital society during and after Covid-19 pandemic. Panelists will be invited to consider the issues above, present good practices examples and reflect on the strategies addressing the great challenges related to digital literacy and the place given to digital inclusion of older people on the EU agenda.
Political – Victor Negrescu MEP, Vice-Chair CULT Committee on Education & Training
Policy – Irina Kalderon Libal, eHealth and Ageing Policy, DG CNECT
Sectoral – Philippe Seidel, Policy and EP Liaison Officer, AGE Platform
Industry – Quang-Minh Lepescheux, Director, EU Government Affairs, Microsoft
Questions will be taken from the audience.
11:15 Coffee break 
11:30 Presentation of the ICTSkills4All project results, partners' experiences, and future perspective 
This session will present the main project results and recommendations with insights from ICTSkills4All project partners to discuss needs, challenges and opportunities for older people in the digital transformation.
Elísio Costa and Liliana Rodrigues – University of Porto, Portugal
Madara Mara Irbe and Dainis Olders – Rigas Aktivo Senioru Alianse, Latvia
Grażyna Busse – HIPOKAMP Educational Centre of Intergenerational Integration, Poland
Kevin Wood – Cybermoor Services, United Kingdom
12:30 Questions and Summing up.  
 12:45 Close
---
SPEAKERS
 Victor Negrescu MEP, Vice-President of the Committee on Culture and Education (CULT)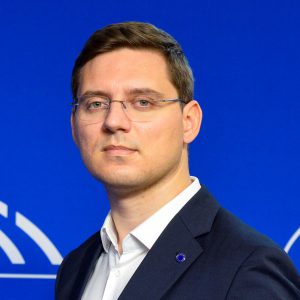 Victor Negrescu is a Member of the European Parliament, Vice-President of the Committee on Culture and Education (CULT), being part of the Group of the Progressive Alliance of Socialists and Democrats in the European Parliament. He is the MEP with the most significant pilot projects, generating in both mandates initiatives that go up to more than 60 million euros in the fields of digitalization, education, health, entrepreneurship, culture and media.
Victor Negrescu has been an active promotor of the allocation of 10% for quality and inclusive education of the National Recovery and Resilience Facilities, as well as 2% to the cultural and creative sector. He managed to obtain in this regard the support of the Budgets Committee members and integrated that in the official position of the European Parliament.
Irina Kalderon Libal, Policy Officer, eHealth, Well-Being and Ageing, DG CNECT, EC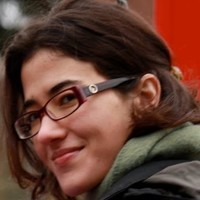 Irina Kalderon Libal is a Policy Officer in DG CNECT, Unit: "eHealth, Wellbeing and Ageing", working on Active and Healthy Ageing and innovation, Silver Economy, Health Tech ecosystems and Digital Skills. Before 2017, Irina has worked in DG REGIO, as well as at the United Nations' Office of the High-Commissioner for Human Rights (UN OHCHR, Sustainable Development Section) and at the Intergovernmental Oceanographic Commission in UNESCO.
Philippe Seidel Leroy, Policy and EP Liaison Officer, AGE Platform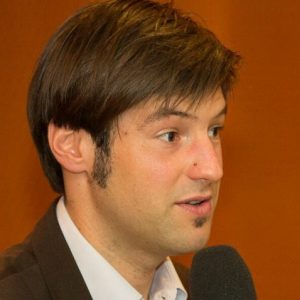 Philippe Seidel Leroy works for AGE Platform Europe, the EU's a largest network of organisations of and for older persons. He is responsible for AGE's policy activities in the fields of active ageing (including employment, life-long learning, citizenship informal care and volunteering) and social protection, as well as gender equality. He also coordinates AGE's relations with the European Parliament (EP) and the EP Interest Group on Solidarity Between Generations. Recently he coordinated the drafting of AGE's submission to the United Nations on the right to education and life-long learning and to the European Commission on Digital Skills.
Quang-Minh Lepescheux, Director of EU Government Affairs, Microsoft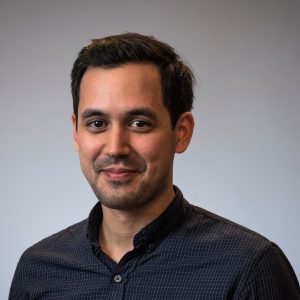 Quang-Minh is Director of EU Government Affairs for Microsoft, based in Brussels. He leads the European Parliament relations and is responsible for digital skills and jobs, covers a wide range of digital policy topics including privacy, cybersecurity, law enforcement, and AI. Prior to joining the Brussels team, Quang-Minh was Government Affairs Manager for Microsoft France, in Paris. In that capacity, he served as Chair & Spokesperson of the Business Software Alliance (BSA) French Committee, and Chair of the Internet Commission of the National Anti-counterfeiting Committee. Before joining Microsoft in 2011, Quang-Minh was Legal & Government Affairs Manager at Union des Fabricants (Unifab), the French Intellectual Property trade association, and was previously Legal Counsel at Louis Vuitton. Quang-Minh holds a bachelor's degree in Business Law from the University of Paris and a Master's degree in IT Law from the University of Strasbourg.
---