27 Feb

EUROPEAN MONEY WEEK

27 Feb, 2019

Posted at 11:11h

in Uncategorized

ALL DIGITAL has partnered with European Money Week to raise awareness of the importance of financial digital education and promote digital security skills.

The fifth European Money Week will take place 25-29 March 2019, with financial education events organised by national banking associations across Europe, under coordination of the European Banking Federation. This annual initiative now involves young people in more than 32 countries, with activities ranging from classroom sessions to seminars and conferences, all seeking to improve financial literacy through better financial education.

Check out more information here.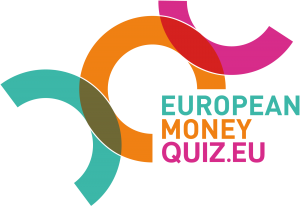 As part of the campaign, there is The European Money Quiz  – a European-wide competition to improve the financial literacy of children at the age of 13 to 15 years old. The quiz includes the questions on digital security that you can practice here. National finals will be played throughout Europe during March, with particular focus on European Money Week.
GET READY FOR 2019 AND COMPETE FOR A PLACE IN THE BRUSSELS FINALS ON 7 MAY!