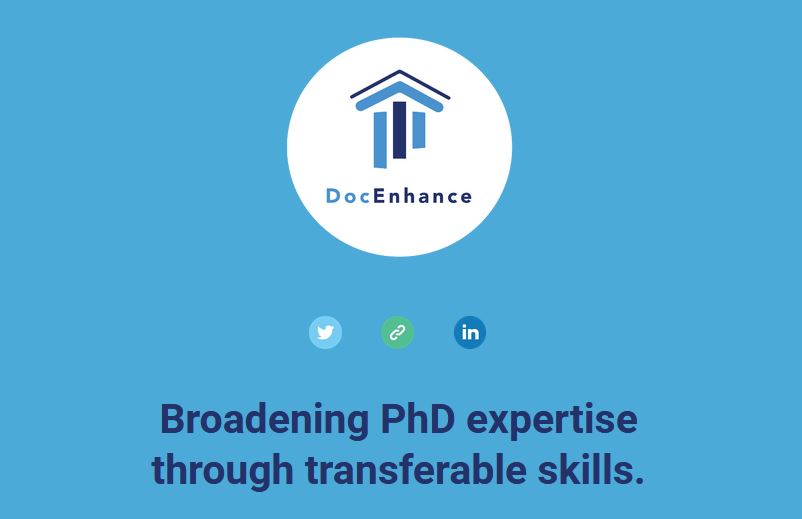 30 Oct

DocEnhance: Good practice recommendations for transferable skills training

30 Oct, 2020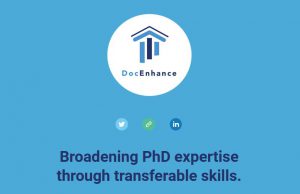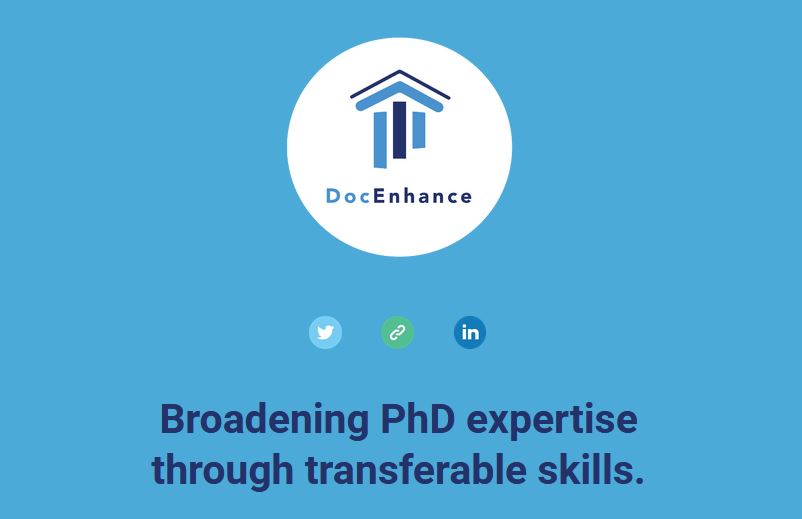 Our DocEnhance project aims to enhance transferable skills intelligence and integration into existing PhD programmes by
developing an employment and innovation-oriented curriculum for PhD programmes,
facilitating business-education partnerships
tracking PhD graduate career paths.
The major outputs of the project are a recommended transferable skills curriculum for PhD programmes, a new course concept and material, and an open access career tracking survey.
DocEnhance's courses will be based on three interlinking modules: Online lectures, Local group work, and Regional assignments, fostering Open education, Interdisciplinarity and Mobility.
>> Find out more about the course concept
DocEnhance has issued its first report on Good practice recommendations for integrating transferable skills training into PhD programmes.
The document offers a comprehensive overview of numerous reports, scholarly publications, projects and particular institutional practices and demonstrates a broad scale of examples of good practice recommendations for the integration of transferable skills training in PhD programmes.
Are you interested to learn more?
> Subscribe to the project newsletter

> Follow on Twitter: @DocEnhance

> Follow on LinkedIn: @docenhance