14 Sep

Digital Agenda Going Local

14 Sep, 2011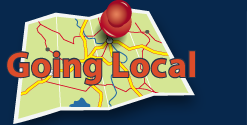 In autumn 2011 the European Commission will carry out a second round of the so-called "Digital Agenda Going Local" exercise, a series of meetings that will take place in all EU Member States and other European countries to follow up on the Digital Agenda actions from a national and progress perspective.
The Feedback report from 2010 stated that e-Inclusion is perceived as a priority: "Enhancing digital literacy, skills and inclusion" (cfr. p 10):

The common message emerging from the Going Local discussions underlines mainly the lack of e-skills, the need to tackle the digital divide at school (SE) and to involve parents and teachers in the process (CZ, EE, LV, NL).
The risks of digital exclusion need to be tackled through:
engaging the people affected, promoting the benefits of going on line, facilitating access to equipment and services (subsidies), accessible design of both equipment and service which are built around the needs of the excluded,
deploying intermediaries such as health and care workers, voluntary groups, pharmacies, libraries, raising the incentives for adoption and use both by citizens and their helpers (who can act as mentors) (UK);
establishing local points of presence (pharmacies, libraries) (SE, UK).
The role of libraries and primary schools in teaching digital skills was emphasized: a programme where children teach their parents was mentioned as particularly successful (EL).
In the field of digital literacy and eSkills, better coordination is required both in policy and in the organization among INFSO, EAC, ENT (NL). Benchmarking could be a key policy tool to develop the field of e-skills.