19 Sep

Cities On Internet Association

19 Sep, 2012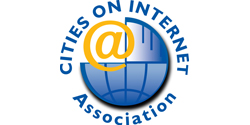 The Cities On Internet Association (COI) is a non-governmental organization tasked with bridging the gap between public entities, IT companies and the research community, focused on digital literacy, e-government, e-inclusion, the Information Society and the knowledge-based economy.
In recent years COI has focused prominently on the digital literacy training of adults. The organization has three permanent locations in Poland, with a number of regional project offices in most of the regions. COI actively co-operates with the Ministry of Administration and Digitization and with the Ministry of Science and Higher Education.
Since 1999, COI acts as a Branch Contact Point for Research Programmes of the EU, and coordinates the e-inclusion platform which is tasked with combating the "digital divide". Since 2007, COI experts act within the network of the National Contact Points for the Competitiveness and Innovation Framework Proramme ICT component. Since 2011, COI coordinates the National Digital Literacy Programme, the largest endeavor of its kind in Europe, ultimately targeting 60.000 adults.
Related articles:
» Polish "Lighthouse Keepers" focus on locality & mental barriers to bring the 50+ online
» Generation 50+. Convincing them to go digital.