13 Oct

Barcelona Summit explores digital skills for social innovation

13 Oct, 2017

On 4-5 October, over 150 participants representing 92 organisations from 26 countries gathered in the beautiful CaixaForum in Barcelona for the ALL DIGITAL Summit 2017. The event under the title 'Digital Skills for Social Innovation' was hosted by El Teb, in collaboration with Generalitat de Catalunya and Esplai Foundation. It was supported by laCaixa Foundation, City Council of Barcelona, GSMA Mobile World Capital, HP, and Telapolis.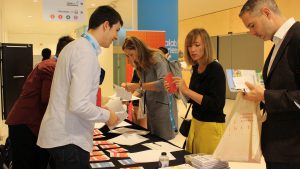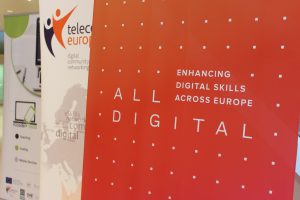 This 10th annual event, organized by ALL DIGITAL turned out to be the largest in number of participants, experts and topics: for 155 participants, 23 plenary and interactive sessions were offered, with 48 speakers and moderators.
The Summit was opened by welcome speeches from ALL DIGITAL CEO Laurentiu Bunescu, Chair of the Board Mara Jakobsone, and project manager of the host organisation El Teb Esther Subias.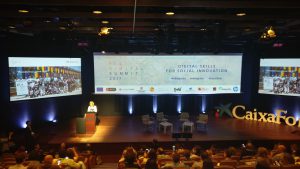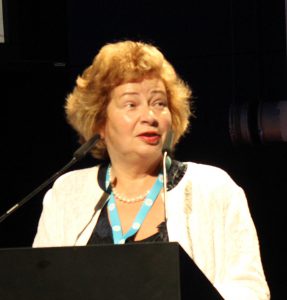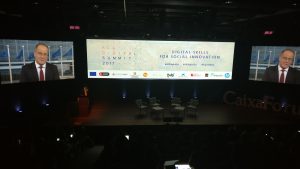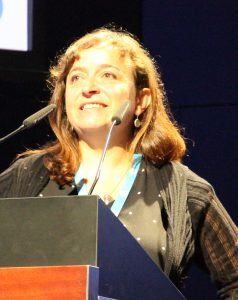 In the special video message Commissioner for Education, Culture, Youth and Sport Tibor Navracsics commended on the excellent work of the ALL DIGITAL network members who altogether reach 3 million people per year.
'In order to use technology for social good, people need better digital skills. The digital age should empower and benefit all people not just the privileged few. Your organisations are crucial to help us reach this goal. Your model is unique in bringing digital world to those who feel excluded from it. Through your many centres in Europe you are instrumental in closing this gap and providing everyone with high quality digital skills and using them as a vector of integration.'
The Summit in Barcelona took place during the Catalan independence referendum and its subsequent political turmoil, and as a result the event was given an added urgency and relevance. The keynote speakers (Therese Jamaa, general manager of GSMA, Mobile World Capital; Sarah Harmon, LinkedIn country manager for Spain and Portugal; Fabrizio Sestini from DG CONNECT of the European Commission; and Doug Belshaw, educational expert and consultant) talked passionately about the power of digital skills to enable civic engagement and social harmony, and how digital social innovation needs to respond to societal needs and can present a wide array of solutions to the pressing problems that citizens face.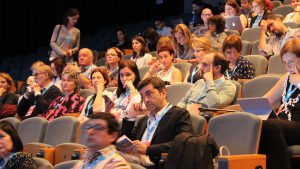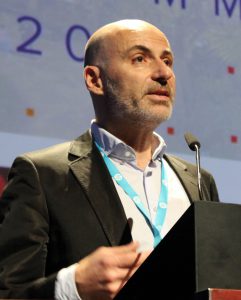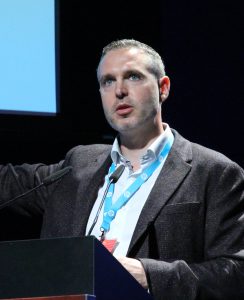 The interactive sessions asked delegates to consider how they could use new concepts, platforms and models to better engage or support citizens. Delegates were invited to provide feedback and contribute to developing these new models for digital skills support and delivery, while in networking sessions, new partnerships were conceived and evolved.
After the plenary sessions the delegates had a chance to explore the different aspects of digital social innovation in the parallel group discussions. That was the largest parallel session ever held in our summits, with 8 topics at once run twice, so each delegate could attend 2 topics of their interest:
Co-creation, co-generation of content and knowledge
DigComp, the European Digital Competence Framework for citizens
Coding for social inclusion
Collaborative opportunities on the social Internet, collaborative economy
Open culture and innovation
Digital manufacturing tools
Ubiquitous, Mobile and IoT technologies in support of STEM Education: a new business opportunity
Digital cultural heritage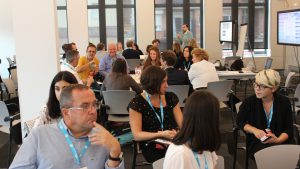 These interactive sessions were followed by the How-to workshops to offer the practical knowledge in a particular topic from how to empower young e-facilitators and enable disadvantaged groups to become prosumers to brining coding to kids, using open badges, and UMI technology. It was NOT easy to choose just one topic! Our experts will be sharing their materials, so you will also get a chance to learn.
The scene for the second day was set by two keynote speakers: Ismael Peña-López, Lecturer at the Open University of Catalonia, and Matt Stokes from NESTA (UK's innovation foundation).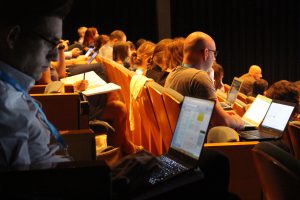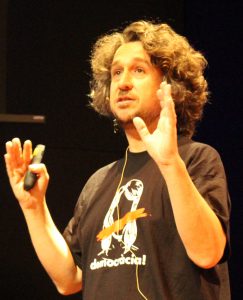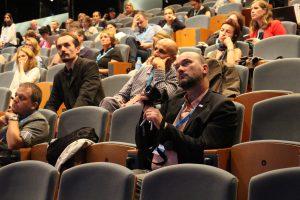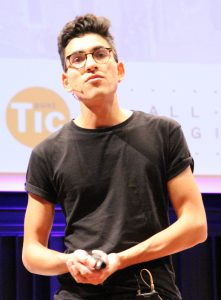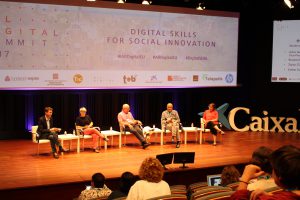 After the keynotes, there was a panel discussion on Coding for inclusion and effective use of mobile devices where the four experts shared their experiences on the topic and discussed the approaches on how to improve the user engagement and practice.
The Project Lightning Talks session was very much anticipated as it was one of the most popular formats last year. In this session, honest lessons learned  were shared and those projects successes celebrated.
All in all, there were two very intensive days of discussions, exploration, discovery, networking and… finding the right rooms in the CaixaForum. At the end of the first day, the ALL DIGITAL Awards and 10 Year Celebration was held in the funky Paraguai creativa space in the Poblenou district, famous for start-ups and innovation. And the second day was concluded with the Innovation tour of the Poblenou district to show how the abandoned dilapidated area turned into the vibrant tech neighbourhood.
Learn more about the Summit and see the PHOTOS from the event on our summit website

We thank all our participants, speakers, experts, moderators for your contribution, and we hope to see many of you at our ALL DIGITAL Summit 2018!