31 Aug

Association Creatif

31 Aug, 2010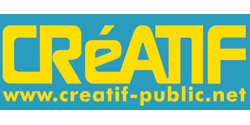 Créatif is an associative network of « e-inclusion » stake-holders from regional, local and city councils, thematic networks and grassroots organisations. It was created in the year 2000.
Since its beginnings its mission is to support, promote and facilitate e-inclusion through:
– networking of stake-holder's,
– supporting and facilitating the dissemination of « lessons learned »,
– monitoring and assessing the development of e-inclusion,
– accompanying and providing added value to the development of "Access to all" policies, based on the experience of grass roots organisations.