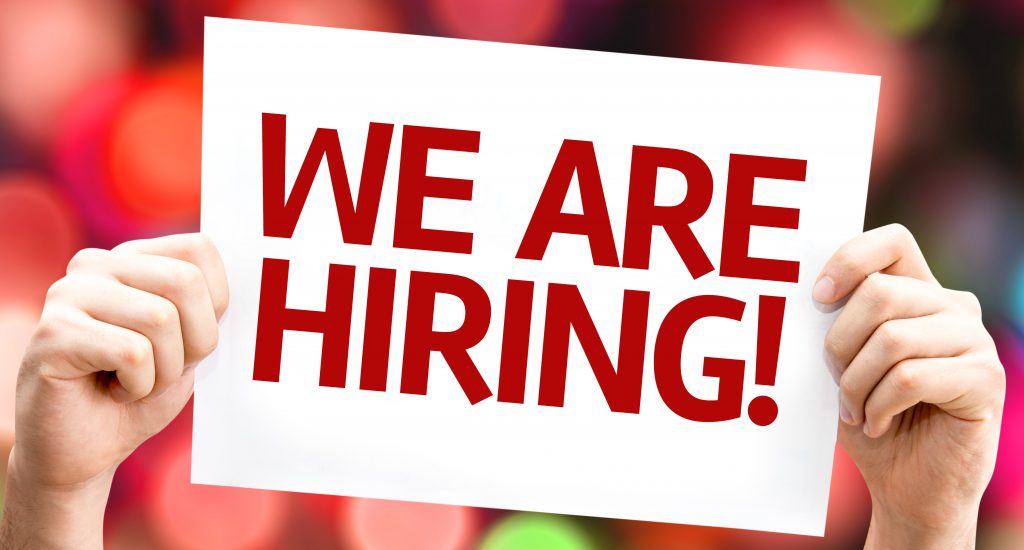 24 Jun

ALL DIGITAL is looking for a policy officer

24 Jun, 2021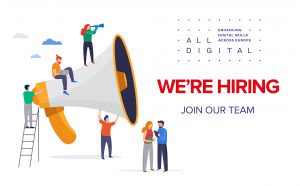 ALL DIGITAL, a leading European association working to enhance digital skills across Europe, is hiring a Policy Officer.

We were established in 2007 on the initiative of digital inclusion leaders first as an informal thematic network, and in 2010 – as a formal international non-profit association. Thirteen years later, we are a major European association in the field of digital inclusion and empowerment, united by one purpose: empower Europe through digital skills. Our vision is that every European should be able to exploit the benefits and opportunities created by digital transformation, and we focus to support Europeans with insufficient level of digital skills. Our members are organisations supporting the digital skills training and leading the networks of digital competence centres – low threshold community centres, NGOs, libraries, other public places where people get access to technology and the Internet and learn digital skills.
Policy Officer

JOB DESCRIPTION
Scope:
As a Policy Officer, you will be joining our international team at ALL DIGITAL AISBL, in Brussels. You will be responsible for managing and implementing policy and advocacy objectives for the organisation and its members.
You will report to the Chief Executive Officer of ALL DIGITAL.
To learn about ALL DIGITAL's policy aims, please refer to ALL DIGITAL's Manifesto for enhancing digital competences across Europe.
Key Responsibilities and main tasks:
Develop and implement the ALL DIGITAL's Policy Strategy on digital competences;
Contribute to the definition of ALL DIGITAL's long-term Strategic Plan and annual workplans;
Ensure high visibility and active contribution of ALL DIGITAL in dialogues related to key policy developments;
Stay updated about policy developments, engage the organisation in influencing policy making and implementation of policies at European and national levels;
Drive and manage ALL DIGITAL's relations with stakeholders, including the EU Commission, EU Parliament, EU Council, international and policy organisations, European networks, think-thanks, national coalitions, etc.;
Develop policy contacts and keep internal database of contacts updated;
Analyse the position of ALL DIGITAL and its members, draft position papers, policy statements and recommendations;
Build the capacity of ALL DIGITAL and its members to increase their knowledge and raise awareness about relevant EU policies;
Conduct ongoing policy monitoring and inform ALL DIGITAL and its members about policy developments and actions through regular policy briefs, trainings, webinars;
Keep ALL DIGITAL's Manifesto up-to-date, collect endorsements, seek to publish more key reference documents;
Propose and organise high-level policy events on topics of interest to ALL DIGITAL;
Moderate or support the moderation of ALL DIGITAL's communities of practices;
Create and maintain an online repository of documents related to the sectors and policies that are of interest to ALL DIGITAL and its members;
Contribute to the organisation of ALL DIGITAL meetings, events, General Assembly, ALL DIGITAL Summit, ALL DIGITAL Awards, etc.;
Support Policy Officers in the implementation of policy-related aspects of projects;
Seek for funding for ALL DIGITAL and contribute to fundraising efforts to sustain the above activities.
Required knowledge, competences and experience:
Academic degree within a relevant field (e.g. political science, social science, law etc.) or comparable;
Proven and significant professional experience of at least 5 years in a similar role, ideally in EU environment;
Excellent command of English (C1 spoken and written) is mandatory;
Knowledge and working experience in the field of digital skills development and digital inclusion;
Excellent writing skills and proven experience in designing and developing policy messages, statements, recommendations;
In-depth knowledge of the EU affairs, policies and processes;
Computer skills including the use of Microsoft Office tools and the ability to solve small IT problems;
Able to work well in an international environment;
Well-organised with an eye for detail;
Ability to take the initiative, prioritise tasks and work under set deadlines;
Flexibility to travel for work;
Hands-on and result-oriented, with a can-do mentality;
Strong & well-developed interpersonal skills;
A good team player but also able to work independently.
Desirable competencies and experiences:
Experience of working with or within a membership-based organisation;
Database management and GDPR experience or training;
Experience in designing and implementing surveys that can lead to services for member organisations.
General Conditions:
Starting date: 1st September 2021 or as soon as possible.
Employment conditions: 1-year (renewable to an indefinite period) contract under the Belgian law. The employee will be based at the ALL DIGITAL Office in Brussels. ALL DIGITAL is characterised by a multicultural work environment and English is the official language.
Salary scale: ALL DIGITAL AISBL offers full-time contract with competitive annual gross salary plus other benefits (e.g., transportation allowance, lunch vouchers, distance work allowance, pension saving, group hospitalisation insurance). Salary is agreed according to the job profile and years of professional experience, in line with to the organisation's remuneration policy.
How to apply: 
If you are interested in this position, please send your CV and motivation letter in English to jobs@all-digital.org, with the subject line "Policy Officer" by 15 July 2021.
In the body of the email, please copy in: "I hereby consent that my personal data is processed by ALL DIGITAL AISBL for recruitment purposes" so that we have your written consent to follow up on your application.
In your email please mention the source where you came to know this job announcement.
Selected candidates will be invited for interview on a rolling basis (so please apply early)!
Only shortlisted candidates will be contacted.
Candidates must have the right to live and work in Belgium.