07 Sep

Telecentre-Europe's member LIKTA organizes "Digital Agenda for Europe Going Local forum" in Riga, Latvia

07 Sep, 2012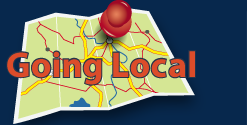 On 12 September 2012 Riga will welcome the International Forum Going Local to discuss the implementation in Europe & Latvia of the Europe 2020 ICT flagship Digital Agenda for Europe.
The forum is organized by the Latvian Information and Communications Technology Association (LIKTA) and the Latvian Chamber of Commerce and Industry (LCCI), in close collaboration with the European Economic and Social Committee (EESC).
The objective of the Going Local forum is to focus national attention on the Digital Agenda and its importance for economic growth, job creation and social inclusion among members of EU. The forum is supported by the Latvian ICT industry, with Lattelecom Ltd as a main partner and Exigen Services Latvija Jsc. also partnering.
» Read more 0n our community site
» Mark your attendance at the event