20 Dec

TCF launches 1st Global Telecentre Awards

20 Dec, 2012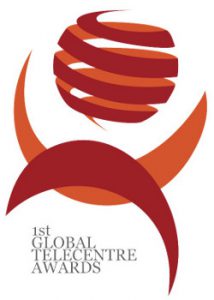 Telecentre.org Foundation and the organizers of SPARK 2013 are proud to announce the launch of the first ever Global Telecentre Awards (GTA).
The Global Awards seek to recognize and celebrate the best players in the international telecentre arena, and encourage them to continue raising the bar of excellence in the delivery of ICT-based services to the communities.
The Awards feature 5 main categories:
Best Global Telecentre
Best Global Telecentre Manager
Best Global Telecentre Network
Best Global Telecentre Initiative
Best Global Telecentre Innovation
The winners of the 5 major awards shall receive a Certificate of Recognition, a plaque, and a maximum travel grant of 2.500 USD to attend the awarding ceremonies, waived conference fees for the SPARK event, plus visibility in TCF's corporate and community websites as well as its various online communication channels.
Winners will be awarded on May 28, 2013 during the SPARK event in Granada, Spain.