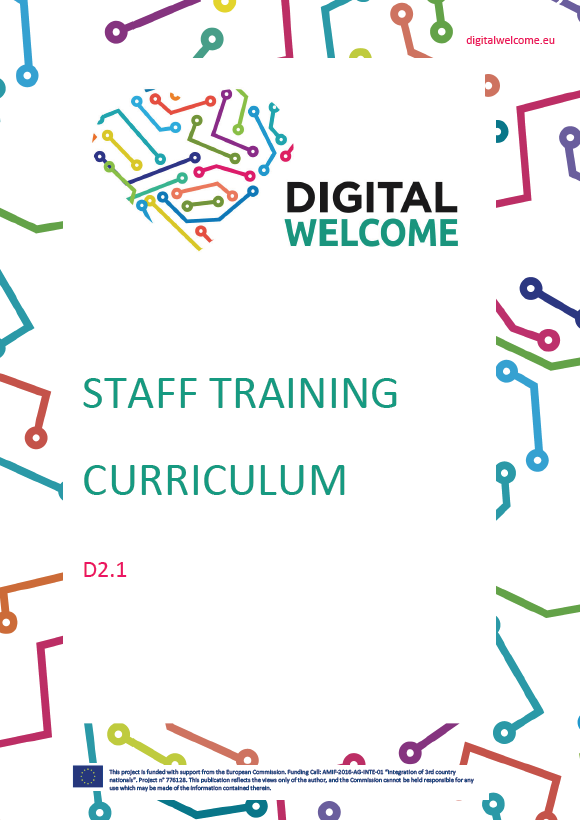 31 Mar

Digital Welcome: Staff Training Curriculum

31 Mar, 2018

In this document, the overall structure of the 5 days Training the Trainers is provided, along with references for all the relevant material needed.

The aim of the 5 days Training for Trainers was to educate the trainers. The training modules involved digital methodologies such as coding with scratch, digital journalism and digital storytelling as well as soft skills and employability awareness. Through non-formal education and peer-to peer learning methodology, the consortium established a fun way of learning from each-other throughout the week.

After this training, trainers were ready to facilitate workshops involving the above-mentioned methodologies, for young refugees and migrants. The young migrants are then trained to become themselves young mentors, able to organize workshops for their
peers and locals by doing some volunteering work for the hosting community which can lead towards inclusion and social cohesion.

Check out the Staff Training Handouts, a compilation of links to supporting materials provided to the trainers.