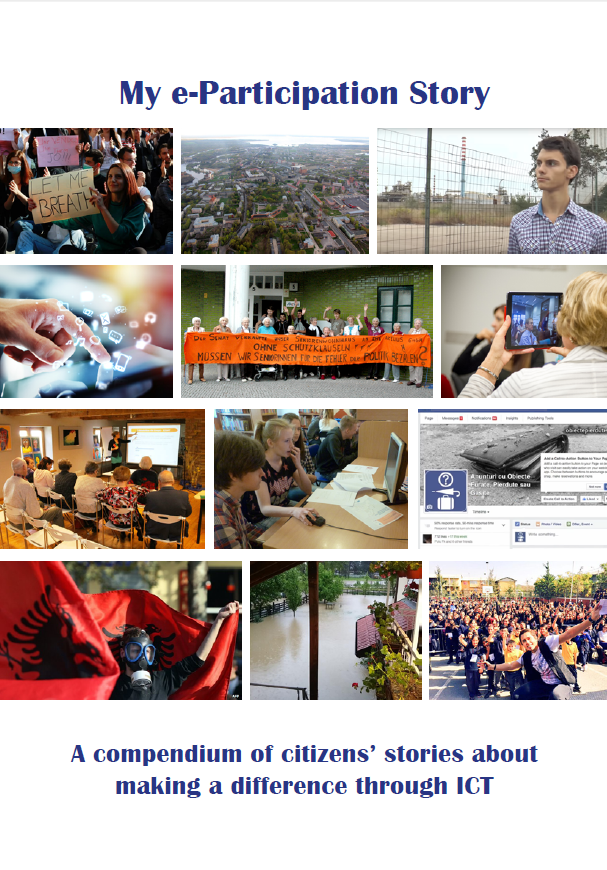 21 Mar

Compendium of My e-Participation Stories

21 Mar, 2016

The online competition 'My e-Participation Story' was open from June till mid September in 2015. Telecentre Europe has collected the most compelling personal stories about using the EU and national e-Participation tools to influence policy-making and lives of others around. The competition was organised in the framework of an EU-funded project 'Enabling European e-Participation' that was led by Telecentre Europe together with its 12 partners.

This compendium features 11 winners of the online competition 'My e-Participation Story' and presents their views on e-Participation. We would like to thank the authors for sharing their stories to encourage more people to become active e-citizens!

Would like to download in PDF? It's here.