04 Jul

European Congress on E-Inclusion

04 Jul, 2011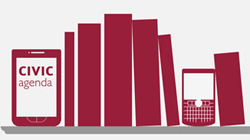 In its third year, the European Congress on E-Inclusion 'Transforming Access to Digital Europe in Public Libraries'  (ECEI11) will take place on the 6th and 7th of September at the European Parliament and the Committee of the Regions in Brussels.
This year's agenda will examine the transformative impact of libraries in Europe, as key tools of transition and access in a digital age. Key outcomes of the second day of the conference will be put forward for discussion at the European Union Presidency event on E-Inclusion in Gdansk in October 2011.
More information on the conference and online registration can be found on www.ecei11.eu