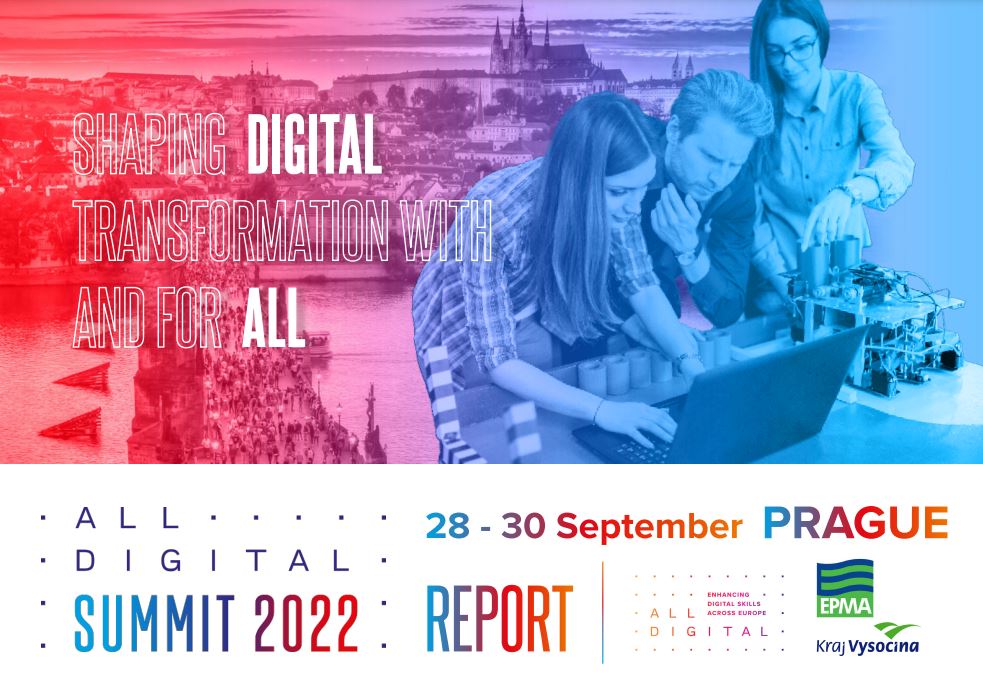 02 Dec

ALL DIGITAL Summit 2022 – Report / Shaping DIGITAL transformation

02 Dec, 2022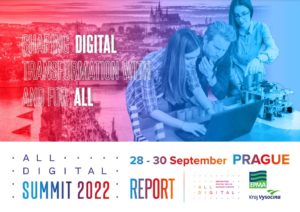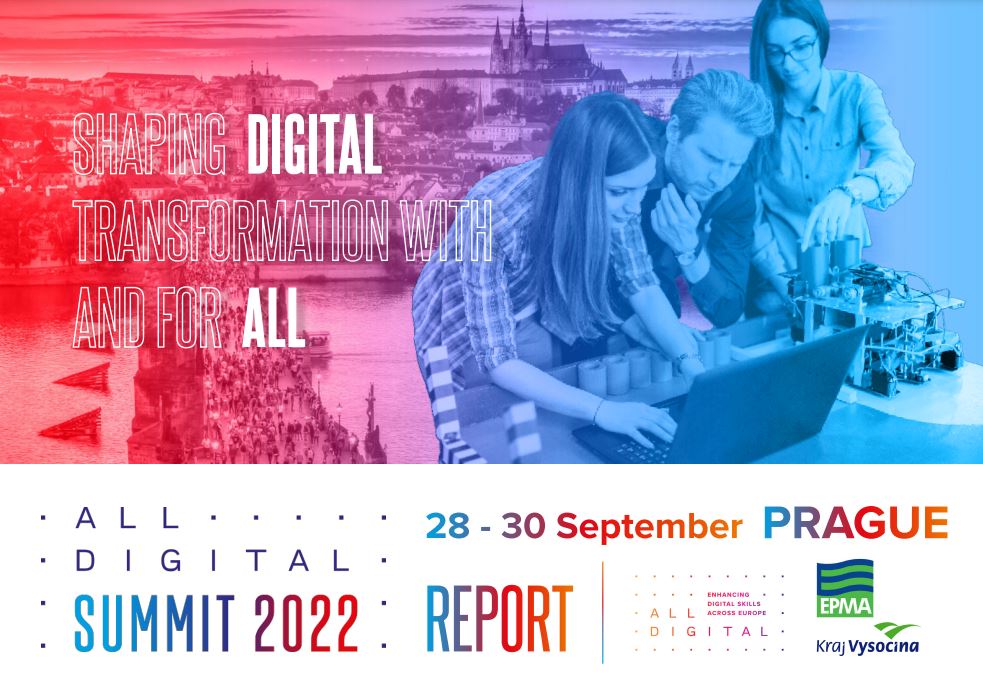 Read the ALL DIGITAL SUMMIT 2022 REPORT 
On 28-30 September, the 15th ALL DIGITAL Summit titled "Shaping DIGITAL transformation with and for ALL'' was held in Prague in Vzlet Center. The event focused on the effects
of digital transformation in different sectors and groups of society, its impact on culture, innovation, and education, and how digital (and other) skills can help people, with a key focus on the next generations.
The Summit gathered more than 150 in-person policymakers, digital education stakeholders, trainers and educators, civic society and industry representatives, and many more online.
The ALL DIGITAL Summit 2022 three-day event included a variety of activities, ranging from high-level keynote speeches, policy panels, and workshops, to informative sessions on European projects related to digital skills, education and upskilling/reskilling – giving opportunity to ALL DIGITAL's partners and members to showcase the latest insights on policy actions, innovation and projects. In addition, structured networking opportunities were offered, such as the marketplace – where exhibitors could present their organisations and projects – and the ALL DIGITAL gala dinner which hosted the ALL DIGITAL Awards ceremony. The Summit facilitated dialogue and exchange of ideas and strengthened the relations among the digital education community, with the ultimate goal to foster actions enhancing digital skills and education for everyone.
Find the programme here
For more information about the Summit, please contact:
Andrea Bedorin
ALL DIGITAL Senior Communications Officer