18 Aug

ALL DIGITAL Opinion on proposed CR on enhancing factors

18 Aug, 2023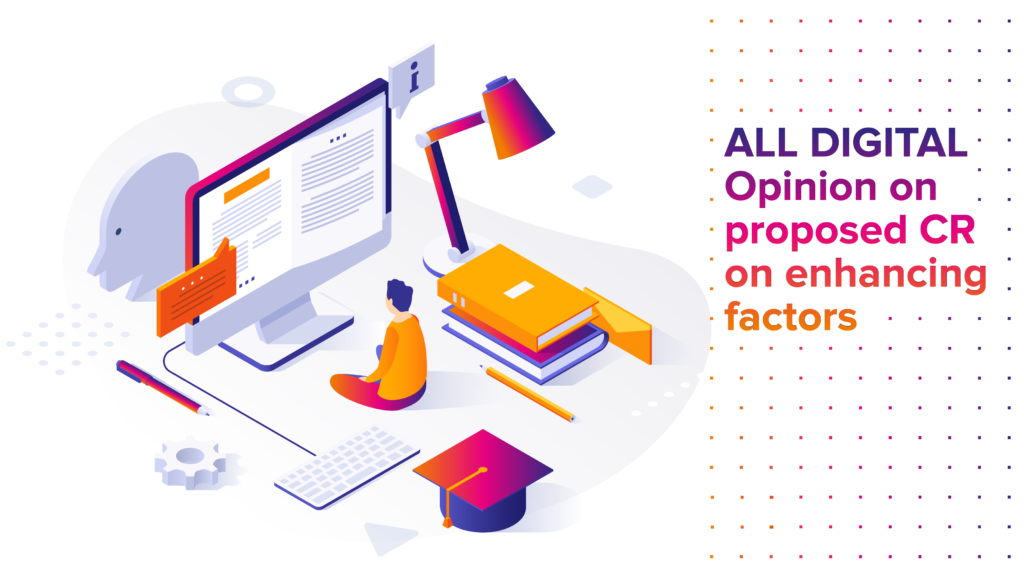 On 18 April the College of Commissioners adopted the proposal for a Council Recommendation on the key enabling factors for successful education. The proposal is the result of the Structured Dialogue under Action 1 of the Digital Education Action Plan (2021-2027) (DEAP). ALL DIGITAL warmly welcomes the proposal and urges the Spanish Council Presidency, which has taken office 1 July, to further its swift adoption. The proposal relates closely to and complements the proposal for a Council Recommendation on improving the provision of digital skills in education and training under Action 10 of the DEAP (Find ALL DIGITAL's position on this proposal here). The proposal on key enabling factors thereby covers the interpretation of "digital education" in the sense of using digital tools in the provision of education and training, complementing the other proposal's view on the development of digital competences within education and training settings.
While a few points of possible improvements to the proposed recommendations exist, namely the recognition of informal and non-formal education and training as an essential factor itself, the inclusion of civil society actors in all stakeholder cooperations, and an explicit reference to adequate funding for teachers and trainers' capacity building efforts, ALL DIGITAL approves of the proposed Council Recommendations and urges Member States to reach a swift agreement on their adoption, as well as a strong commitment towards their subsequent implementation.
Read the full statement here.