05 Mar

Albanian Institute of Science

05 Mar, 2012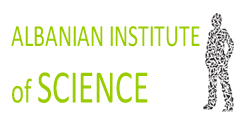 The Albanian Institute of Science is an organization where social and professional activists of different fields work to put innovation and new information technologies in the benefit of the community and development policy.
The Albanian Institute of Science (AIS) projects and activities aim to create spaces of communication and civic information. This is done in order to gain social usefulness, as well as transparency and monitoring of public policy. AIS activity consists in creating opportunities for using innovation for the benefit of giving quality information to young people and various groups during the education process.
During 2011-2012, AIS has successfully accomplished one of the projects with the most social and media impacts in Albania: Open Data Albania. Its slogan was "Promoting Transparency Through Data" and one of the national activities carried out by AIS is an Open Data Day in Tirana, also called Open Datathon Albania – Hackathon Day, held in Tirana on December 20, while it was held at the same time in many other European and US cities.