20 Jun

Smart Work Association

20 Jun, 2014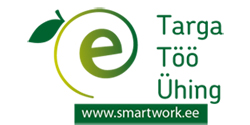 Digital competence centres:
15
Our mission is to promote smart work in Estonia so that people can choose their preferred work arrangement and work place, increase the productivity of businesses by way of flexible work arrangements, help risk groups enter the labour market and retain talents who prefer working flexibly, and to help generate more livelihoods in rural communities.
Our fields of activity are training and consultation to employers and employees, supporting and organising a network of telework/smart work centres and promotion of flexible work forms. We have various regional cooperation partners all around Estonia.
Contact
Name: Kadri Seeder
Position: Project Manager