11 Oct

Results of TechSoup Global's survey on NGOs & Cloud Services

11 Oct, 2012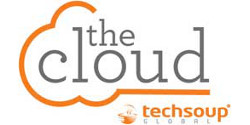 In 2012, Fundacja TechSoup, in partnership with TechSoup Global, conducted a survey of non-profits, charities, NGOs and social benefit organizations around the world to better understand the current state of their technology infrastructure, plus their future plans for adopting cloud technologies. 
With more than 10.500 respondents in 88 countries, TechSoup findings are that NGOs are using the Cloud, but barriers exist. 90% of respondents worldwide indicated using some type of cloud technology, from "light" services like email and social networking to "heavy" services like databases and web conferencing. But the survey also found that a lack of knowledge is the biggest barrier to additional cloud adoption, cited by 86% of the global respondents. The lack of knowledge was consistently cited as a barrier across geographies and organization sizes.