17 Dec

Next Step Hungary Association

17 Dec, 2019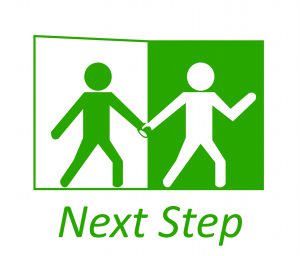 Digital competence centres:
1
Main thematic area of expertise: Employability
Main thematic area of interest: Basic Digital Skills
Next Step Hungary Association (formerly MigHelp) is the only refugee-led NGO providing practical cost-effective interventions to support refugees and migrants' integration in Hungary. From the beginning, our work has been guided by "thinking outside the box" to push past challenges and creatively address the employment and integration needs of migrants of different cultures and genders. Next Step runs a diverse range of IT and vocational courses designed to build in-demand high-value skill sets, including beginner and advanced computer skills, web development, and basic programming, as well as child and elder care and driving license courses. Next Step also provides language instruction, entrepreneurship seminars, handcraft workshops, cultural events, children's activities, and a social space open to all members, with individual consultations available.
Our mission is to engage with and support foreigners and locals through a solution-oriented approach of promoting employability and community integration. Our unique mandate focuses on those whose basic needs (food, shelter, etc.) are met but who lack adequate financial, educational, and social resources to access other services and opportunities available to the entire population. Next Step helps refugees and migrants bridge that gap in order to engage in society, access education, gain employment, support their children's education and growth, and sustain themselves and their families, independently, with dignity, on equal terms with and in a mutually supportive relationship with their host country neighbors.
We count on the support of a robust community of volunteers and advisors. Our members and former course participants remain highly engaged with our work, many returning to volunteer as instructors or contribute their time to the running of activities and office operations. Over more than 10 years of operation, Next Step Hungary Association has offered over 1000 places in our training courses and reached at least 1500 people through our other activities.
Contact
Name: Linda Carranza
Position: Development and Communication Director