26 Nov

ICDL Europe

26 Nov, 2020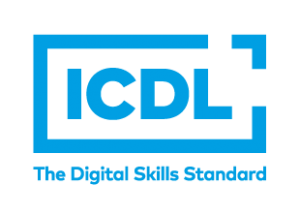 Digital competence centres:
1
Main thematic area of expertise: Basic Digital Skills
Main thematic area of interest: Basic Digital Skills

ICDL Europe is dedicated to raising digital competence standards in the workforce, education and society. Our certification programmes, delivered through an active network in more than 100 countries, enable individuals and organisations to assess, build and certify their competences in the use of computers and digitall tools to the globally recognised ICDL standard.
ICDL Europe is part of ICDL Foundation. As a non-profit social enterprise, ICDL Foundation benefits from the unique support of experts from national computer societies and partners worldwide to develop vendor-independent standards that define the skills and knowledge required to use digital technology effectively. We work with education and training partners, local and regional authorities, national governments, international development organisations, as well as public and private sector employers in all sectors, in the delivery of our programmes.
The quality and reputation of ICDL is built on over twenty years of experience in delivering our certification programmes to over 15 million people and in more than 40 languages worldwide, with more than 2.5 million ICDL tests taken annually. Our success is maintained by our ongoing innovation in certification programme development, our commitment to rigorous test design methodologies, and consistent adherence to our quality assurance standards.
ICDL Foundation supports the initiatives of National Operators of the programme in Europe and the Arab States from our headquarters in Dublin, Ireland and our ICDL Europe office in Brussels, Belgium. We have also established three regional operations – ICDL Africa (based in Rwanda), ICDL Asia (based in Singapore) and ICDL Americas (based in Panama). All ICDL Foundation operations work closely with regional, national and local partners to develop the global network of ICDL Accredited Test Centres.
Contact
Name: Jakub Christoph
Position: Regional Development Manager