11 Feb

DIESIS Network

11 Feb, 2022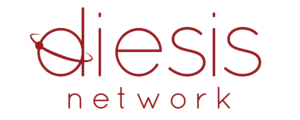 Digital competence centres:
Main thematic area of expertise: Employability
Main thematic area of interest: Digital Media Literacy

Founded in 1997, Diesis Network is now one of the widest networks specialised in supporting the development of the social economy, social entrepreneurship and social innovation.
In view of the high social, economic and ecological stakes, we are deeply convinced that a global commitment from all stakeholders and collaborative approach is the only response to a global crisis. Therefore, we put great value on our 43 member organisations, which cover 14 EU countries, 6 South-eastern, and 1 Neighbouring country.
Functioning as a unique ecosystem, we create and multiply the impact through a close collaboration with our members, who represents over 90,000 organisations and 1.2 million workers through major national federations and support networks.
With a variety of profiles, background and origin, our team together with our members and partners, strives for a more inclusive and sustainable economy, through knowledge-based activities, international cooperation and research.
Contact
Name: Alessia Sebillo
Position: Executive Director