18 Jul

CUBIT

18 Jul, 2019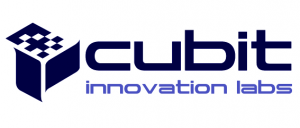 Main thematic area of expertise: Coding
Main thematic area of interest: STEM awareness raising and training

CUBIT – Consortium Ubiquitous Technologies is a public-private research centre founded in 2007 as the brainchild of the Department of Information Engineering of the University of Pisa, the Technological Park of Navacchio and a few highly innovative companies in Italy.
CUBIT creates novel products and services in the sectors of electronics, sensing systems, wireless communication networks, embedded and ubiquitous computing, Internet of Things, Smart Cities, covering the complete engineering cycle from hardware design to software development, including testing and certification.
CUBIT's mission is also to share knowledge and experience in the ICT sector. For this purpose, CUBIT promotes training programmes, cooperates with research-oriented institutions and companies, and takes part in national and EU-funded research and innovation projects in both technical and social areas. CUBIT has thus gained competences and cares about social aspects such as promotion and education to STEM and UMI technologies.
Contact
Name: Luca Tavanti
Position: European Project Manager