07 Jul

CERTIPASS SRL

07 Jul, 2021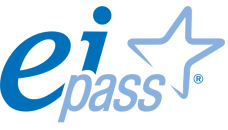 Digital competence centres:
1600
Main thematic area of expertise: Basic Digital Skills
Main thematic area of interest: Digital Media Literacy

CERTIPASS certifies the ICT Competences with the "European Informatic Passport" (EIPASS). EIPASS, therefore, is the international standard which refers to the European Community in the area of digital competences.
CERTIPASS runs 18 certification programs, through a network of nearly two thousand affiliated centers between private training institutions, associations, schools and universities, which we call "Ei-Center". The most widespread is based on the 7-module standard proposed by the CEN "e-Competence Framework for ICT User". They are part of the group of companies that collaborate with CEN to update the e-CF. Since DigComp2.1 was introduced in Italy, we have started working to create a program based on the 5 modules of this standard.
Every year they organize events that involve thousands of people in the most beautiful shared story of our country.
Contact
Name: Filippo Vasco
Position: Referent for Institutional Relations