15 Apr

BeCode

15 Apr, 2019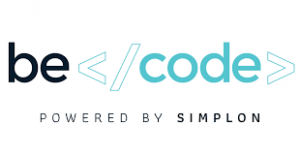 Digital competence centres:
6
Main thematic area of expertise: Coding
Main thematic area of interest: Employability

BeCode is a next-generation training center, active in 6 cities across Belgium. BeCode aims at providing competitive and responsible coding school programmes, accessible to all. We provide training programmes on digital technologies free of charge. The programme provides individual support for securing a sustainable profession.
The training targets job seekers and school drop-outs, with an employment rate of more than 80% for graduates. Participants get an intensive bootcamp into web technologies and learn to build websites, web applications and hybrid mobile applications (apps). With advanced programmes in Artificial Intelligence and Cybersecurity, we can now also support more knowledgeable candidates.
Since the launch in 2017, BeCode has onboarded 500+ trainees and created 6 campuses all over the country.
Contact
Name: Karen Boers
Position: Co-founder and CEO