24 Nov

Algebra University College

24 Nov, 2022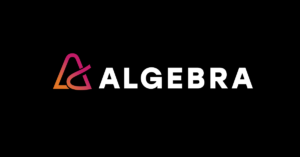 Digital competence centres:
2
Main thematic area of expertise: Applied Computing, Digital Art, Digital Economy, Digital Transformation 
Main thematic area of interest: Employability

Algebra University College is dedicated in creating opportunities for Croatian and international students to acquire excellent skills and knowledge and build globally competitive careers in areas in which we provide study and training programs. Being aware of the social responsibility that educational institutions bear, AUC actively promotes educational excellence in order to encourage economic growth and development of the Croatian economy.
Algebra University College is the flagship of the largest private educational organization in the Republic of Croatia and the region present today in more than 20 cities across Croatia. Founded in 1998, Algebra currently has more than 150 full-time employees and more than 600 associated experts and higher educational faculties employed also in industry. Annually, Algebra educates around 15.000 students through various seminars and short educational programs in adult education, additional 3.000 kids and young in Digital Academy and State Matura exam preparation programs, while in higher education more than 400 new students. Algebra currently organizes 6 Professional Bachelor Study Programmes and 7 Professional Master Study Programmes/specializations, and offers almost 1000 shorter educational programs, some 50 accredited longer adult educational programs, and 10 accredited higher education study programs/specializations.
The quality of Algebra has been recognized not only by students but also by all major software manufacturers. Thus, many of Algebra educational programs are authorized by global software and equipment manufacturers such as Microsoft, Cisco, Oracle, Red Hat, VMware, Adobe, Autodesk, EC-Council, (ISC)2, and others. Algebra has the status of being the academic and/or educational partner of all stated vendors, for most of them the only one in Croatia.
Apart from our teaching focus, Algebra is also dedicated to applied research. Algebra Research LAB provides research and technical solutions in areas of data science, being one of the most influential regional centres for research into digital technology use, entrepreneurship and innovation development. In its research projects, Algebra cooperates with a wide community of scientific, educational and industrial partners, alongside with public institutions, on various initiatives tackling a wide range of topics in predominantly technical and social fields, but also in the field of arts and humanities, as well as natural sciences.
Contact
Name: Martina Bašić
Position: Head of Department for preparation and implementation of EU projects