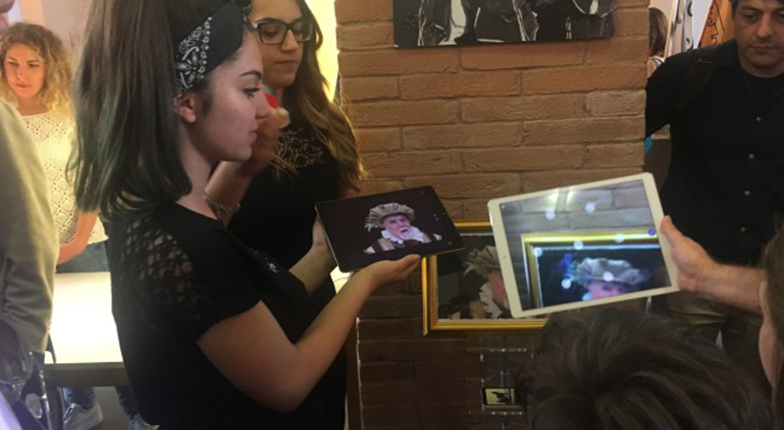 15 Jan

AR & VR for the education in Cultural Heritage

15 Jan, 2020

WHEN
First edition: 1 June, 2020
Second edition: 31 August, 2020
TARGET AUDIENCE
The course is open to all those interested in improving the learning experience in culture, art or landscape architecture for young or adult students using augmented and virtual reality technologies.
METHODOLOGY
This course provides knowledge of the theoretical background, operating methods and cutting-edge design tools for development of digitally-enhanced art events and tangible or intangible cultural heritage experiences.
The course consists of two face-to-face training modules:
A basic introduction to key concepts, tested models and effective digital tools to improve learning experience in culture and art.
A project-based hands-on advanced workshop, focused on developing a city-wide augmented-reality-powered cultural heritage experience.
LEARNING OUTCOMES
Participants will work together to co-design, co-create and stage museatrical (museum+theatrical) representations of local heritage and traditions.
They will develop theoretical and practical competences in enhancement of tangible and intangible cultural heritage through:
A clear understanding of key concepts regarding spatial computing with special attention to augmented and virtual reality;
Examples of tested delivery models like museater, digital monument and digital ghosts;
Drama-based digital storytelling techniques;
Staging of augmented-reality experiences;
Basic video and image editing techniques for augmented reality;
Creation and exploitation of open data;
Open licensing;
Web-marketing.

PROGRAMME

All the courses are offered in a basic (6 days – 20 hours) or advanced edition (12 days – 40 hours). Click here to learn the details