10 Jul

[Infographic] Is there a job in ICT for me?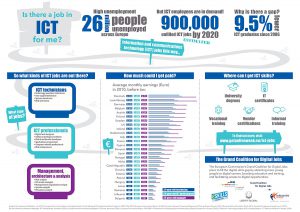 Author: Liberty Global and Telecentre Europe
Year: 2014
Type: infographic
This infographic made by Liberty Global together with Telecentre Europe addresses young Europeans, unemployed and job seekers. It aims at raising their awareness about the required digital skills in order to access ICT careers.